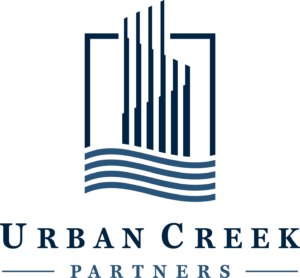 Urban Creek Partners Releases New Quarry Yards Renderings
Renderings detail adaptive re-use retail, office and a rare 70-foot outdoor climbing wall
ATLANTA – September 24, 2018 – Urban Creek Partners has released new renderings for Quarry Yards, now expected to break ground in the second quarter of 2019. Kicking off the $400 million, 27-acre first phase of the mixed-use development will be approximately 50,000 sq. ft. of loft office and 32,000 sq. ft. of retail, including two adaptive re-use buildings. With a focus on nature, Quarry Yards will also feature a 70-foot outdoor climbing wall on the side of the new loft office building, in addition to its four-acre community greenspace. To see the new renderings click here.
"With the Proctor Creek Greenway as the heartbeat of our property, and our location at the doorstep of the Westside Quarry Park, we have focused the design of Quarry Yards on nature, outdoor exploration and recreation," said Mark Teixeira – co-founder and principal, Urban Creek Partners. "We are also proud to adapt some of the current structures on the site to preserve history in the Grove Park neighborhood," he added.
Quarry Yards is currently hosting a variety of outdoor and nature-related classes being offered by REI, including photography, bicycle basics, mountain biking skills, and cycling tours along Proctor Creek Greenway. The retailer will also host outdoor events such as live music, full-moon gatherings and more.
For more information on Quarry Yards, please visit quarryyards.com and follow Quarry Yards on Facebook and Twitter.
About Quarry Yards
The master planned, mixed-use development in West Midtown Atlanta will reshape the landscape of the city. The development includes more than 70 contiguous acres of land on Donald Lee Hollowell Parkway next to the Bankhead MARTA station. Quarry Yards will be a gateway to Westside Park at Bellwood Quarry and will feature a combination of office, retail, restaurants, multifamily and green space. The new Proctor Creek Greenway, which runs through the heart of the site, will provide access to Westside Park at Bellwood Quarry and eventually link to the Westside BeltLine Trail. For more information please visit quarryyards.com.
About Urban Creek Partners
Urban Creek Partners is an Atlanta-based real estate development company focused on urban infill, new development, and the redevelopment of commercial properties in Atlanta and the Southeast. The company's vision is to create value through sustainable, civic-minded real estate investments that create community and lifestyle. For more information, please visit www.urbancreekpartners.com or connect via LinkedIn.
#
Sharon Goldmacher
communications 21
[email protected]
404.814.1330
Maggie McDaniel
communications 21
[email protected]
404.814.1330