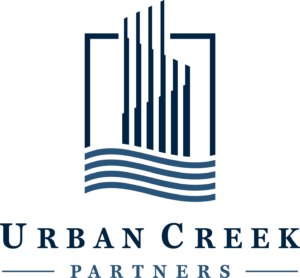 Urban Creek Partners Announces Partnership with REI
REI will begin offering outdoor classes on September 5 at Quarry Yards
ATLANTA – September 5, 2018 – Urban Creek Partners today announced its partnership with REI, a specialty outdoor retailer, to begin hosting classes and events starting on September 5 at Quarry Yards. The $400 million planned mixed-use development is located south of the Westside Park at Bellwood Quarry along the northwestern section of the Atlanta BeltLine, and right along the newly opened Proctor Creek Greenway.
"We chose to partner with REI to encourage local community members to explore the incredible outdoors around Quarry Yards and Proctor Creek," said Jimmy Barry, partner – Urban Creek Partners. "This partnership will promote our vision for Quarry Yards that includes our focus on the outdoors and recreation."
REI will offer a variety of outdoor classes, including photography, bicycle basics, mountain biking skills, and cycling tours along Proctor Creek Greenway. The retailer will also host outdoor events such as live music, full-moon gatherings and more.
"We believe a life outdoors is a life well-lived. We are dedicated to encouraging the Atlanta community to participate in outdoor activities as well as inspiring them through educational and social outings that help instill the fundamentals of outdoor life," said Daniel Jessee, Outdoor Programs & Outreach Market Manager for REI in Atlanta. "Urban Creek Partners has this same vision and we can't wait to explore Quarry Yards with the community and get them excited to get outside in this amazing venue."
For more information and updates on REI classes and events, please visit www.rei.com/learn.  For more information on Quarry Yards, please visit quarryyards.com and follow Quarry Yards on Facebook and Twitter.
About Quarry Yards
The master planned, mixed-use development in West Midtown Atlanta will reshape the landscape of the city. The development includes more than 70 contiguous acres of land on Donald Lee Hollowell Parkway next to the Bankhead MARTA station.  Quarry Yards will be a gateway to Westside Park at Bellwood Quarry and will feature a combination of office, retail, restaurants, multifamily, and green space. The new Proctor Creek Greenway, which runs through the heart of the site, will provide access to Westside Park at Bellwood Quarry and eventually link to the Westside BeltLine Trail. For more information please visit quarryyards.com.
About Urban Creek Partners
Urban Creek Partners is an Atlanta-based real estate development company focused on urban infill, new development, and the redevelopment of commercial properties in Atlanta and the Southeast.  The company's vision is to create value through sustainable, civic-minded real estate investments that create community and lifestyle.  For more information, please visit www.urbancreekpartners.com or connect via LinkedIn.
About REI Co-op
REI is a specialty outdoor retailer, headquartered near Seattle. The nation's largest consumer co-op, REI is a growing community of more than 17 million members who expect and love the best quality gear, inspiring expert classes and trips, and outstanding customer service. REI has 152 stores in 35 states and the District of Columbia. If you can't visit a store, you can shop at REI.com, REI Outlet or the free REI shopping app. You can take the trip of a lifetime with REI Adventures, a global leader in active adventure travel that runs more than 170 custom-designed itineraries worldwide. The REI Outdoor School is run by professionally-trained, expert-instructors who teach beginner- to advanced-level courses about a wide range of activities. To build on the infrastructure that makes life outside possible, REI invests millions annually in hundreds of local and national nonprofits that create access to—and steward—the outdoor places that inspire us all.

#
Media contact:
Sharon Goldmacher
communications 21
[email protected]
404.814.1330
or
Maggie McDaniel
communications 21
[email protected]
404.814.1330