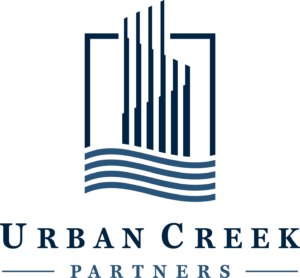 Urban Creek Partners and Prestwick Development Company LLC Announce Parkside at Quarry Yards
177-unit quality workforce and affordable housing community will help to meet growing needs on the Westside
ATLANTA – September 27, 2018 – Urban Creek Partners and Prestwick Development Company LLC have entered into a joint venture agreement to develop Parkside at Quarry Yards, a 177-unit quality workforce and affordable housing community that will break ground second quarter 2019 as part of Quarry Yards' first phase. To see a rendering of the project, click here.
Parkside at Quarry Yards will showcase a modern exterior and include one-, two- and three-bedroom units in two buildings. Approximately 15 percent of the units will be available to local workforce earning 80 percent of the area median income (AMI), while 85 percent of the units will target residents earning 50 percent to 60 percent AMI. Amenities will include a community room with a warming kitchen, a state-of-the-art fitness center, a business center with computer stations and a laundry room. Outdoor amenities include a gazebo and picnic area, community gardens, a playground and green space.
"We've been working with and listening to the community's residents for the past 10 years. We understand what they want in Quarry Yards and feel that this first project in the development will help meet the growing needs for affordable and attainable housing on the Westside. We are proud to partner with Prestwick Development with their deep set of skills and experience on quality workforce housing developments," said Mark Teixeira, co-founder and principal – Urban Creek Partners.
Parkside at Quarry Yards, located at 1314 Donald Lee Hollowell Parkway, will have unprecedented access to the Bankhead MARTA station, Proctor Creek Greenway Trail and eventually Westside Park at Bellwood Quarry as well as the Atlanta BeltLine's Westside Trail.
"Prestwick Companies, through our partnership with Urban Creek Partners, is thrilled to be developing Parkside at Quarry Yards. Affordable housing is needed more than ever in Atlanta and this community will help 177 low income families live in an irreplaceable location next to MARTA rail, the Atlanta BeltLine and the City's largest park – Westside Park at Bellwood Quarry," said Jody Tucker, CEO – Prestwick Companies.
Kwanza Hall, Invest Atlanta's managing director of development for the Proctor Creek watershed, said, "Now is the time to carve out affordable housing options on the Westside, and Urban Creek Partners and Prestwick Companies are doing just that. Parkside at Quarry Yards is timely and appropriate and will help to prime the pump with an affordable housing investment first – giving the market a chance to create a variety of price points to meet increasing demands. Equity and inclusion have been a focus of our collective efforts and this development is one of the first of many steps that will help to make the area accessible to all."
Atlanta City Councilman Dustin Hillis also added, "I'm very excited that a transit-oriented development is coming to District 9, which will have a significant impact on the area by turning long-vacant, dilapidated properties into workforce and affordable housing. Quarry Yards will be a destination not only for the City, but also for the region. This inclusive development will be ground zero for a wide range of amenities coming to the area, with the Proctor Creek Trail as its centerpiece, which will eventually connect to the BeltLine and the Chattahoochee River and Silver Comet Trails. It is truly a great time to be a Northwest Atlantan."
To register for more information about Parkside at Quarry Yards, people should visit quarryyards.com and register for the newsletter, and follow Quarry Yards on Facebook and Twitter.
About Quarry Yards
The master planned, mixed-use development in West Midtown Atlanta will reshape the landscape of the city. The development includes more than 70 contiguous acres of land on Donald Lee Hollowell Parkway next to the Bankhead MARTA station. Quarry Yards will be a gateway to Westside Park at Bellwood Quarry and will feature a combination of office, retail, restaurants, multifamily, and green space. The new Proctor Creek Greenway, which runs through the heart of the site, will provide access to Westside Park at Bellwood Quarry and eventually link to the Westside BeltLine Trail. For more information please visit quarryyards.com.
About Urban Creek Partners
Urban Creek Partners is an Atlanta-based real estate development company focused on urban infill, new development, and the redevelopment of commercial properties in Atlanta and the Southeast.  The company's vision is to create value through sustainable, civic-minded real estate investments that create community and lifestyle.  For more information, please visit www.urbancreekpartners.com or connect via LinkedIn.
About Prestwick Development Company, LLC
Prestwick Development Company, LLC is an Atlanta-based multifamily developer that focuses on affordable/workforce and market rate housing in the Southeast.  Prestwick Companies has completed over 30 affordable housing communities since 2008.   The Prestwick Team understands how New Urbanist Principals are revolutionizing not only the developments they work on, but the way people live in the finished product.  For more information, visit prestwickcompanies.com. 
#
Media contact: 
Sharon Goldmacher
communications 21
[email protected]
404.814.1330
or
Maggie McDaniel
communications 21
[email protected]
404.814.1330